Welcome Message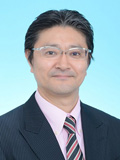 Dear Colleagues,
I would like to invite you to join T-CAP!
We, interventional endoscopists for the pancreato-biliary diseases, feel this area technically difficult but most exciting in the endoscopic world. To establish high quality evidence is difficult in this field and the most of current evidence has been published from the Western countries, which does not necessarily fit our Asian situation. Therefore, we should form an Asian alliance and make our statement, consensus and evidence from Asia to the world. I believe we can realize this through our friendship and T-CAP.
I would also like to thank everyone who has contributed to organize T-CAP. I believe that T-CAP will be an experience both memorable and highly rewarding.
Please enjoy your stay in Tokyo!
Yours sincerely,
Hiroyuki Isayama, MD., PhD, President of T-CAP
---