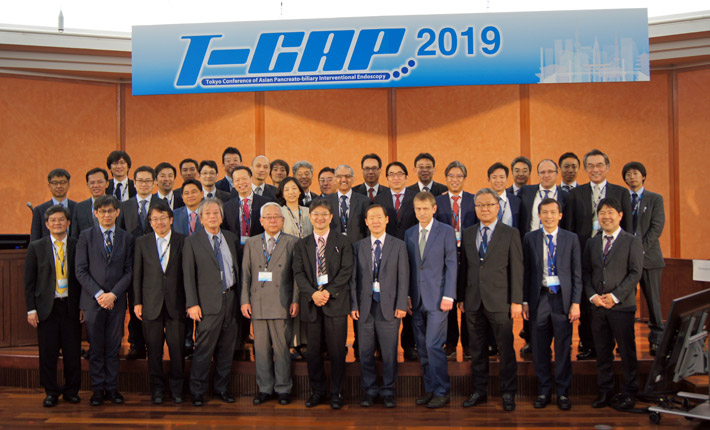 Important Notice
T-CAP 2020 date: October 23 (Fri.) ~ 24 (Sat.), 2020 → 
【CANCELLED】
The Organising Committee has been canceled Tokyo Conference of Asian
Pancreato-biliary Interventional Endoscopy 2020 (T-CAP 2020) in the interest of safety against the COVID-19 pandemic.
We apologise for any inconvenience caused.
The next T-CAP will be held on October, 2021.
That itinerary is presently being adjusted.
Further information will be posted on homepages of T-CAP.
---